So you messed up, big time and now you want to know how to get your ex girlfriend back if you've cheated on her.
Let me first calm you down and say… it isn't the end of the world! Millions of men everyday probably make the same mistake you did. And like most of them, they probably regretted their decision, but not all is lost.
If you really, really want your ex girlfriend to forgive you for everything you've done wrong, then you must read this article. Listen, I can't guarantee that these tips will work, but I will promise you that if you do what this article says, you will most definitely optimize your chances of fixing things with your girlfriend – permanently!
But first, let me tell you a little story about myself… I wasn't always a great relationship counselor. In fact, I used to be a down right horrible boyfriend. And there was this one time I cheated on my girlfriend of 3 years, and I still regret it to this day. I apologized of course. Pleaded. Begged. And it did work, but only temporary.
In fact… it didn't even last longer than another month and I later found out that she cheated me right after she caught me cheating on her! Eye for an eye…
But I'm telling you this because I made one very, very crucial mistake…
I didn't show her any empathy.  I didn't put myself in her position and really tried to feel what she felt… the ironic thing is, I did feel what she felt only one month later!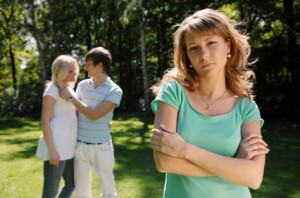 It's this lack of any understanding and any compassion that led to my downfall. And if it wasn't for me being such an idiot, who knows? Maybe I could've still been with her still today. But the thing is… many men have no idea who to empathize. They make the mistake of sympathizing over empathizing – and yes there is a difference.
Instead of saying, "I feel horrible for how I've made you feel." they say, "I'm sorry that I did it, and I'm sorry I made you feel that way."
There's a big difference here.
In order for her to really feel your apology, you have to try, to the best of your ability, to let her know that you really feel as crappy as she does… and that you're willing to do almost anything to fix it.
But here are a few more tips on how to get her back if you've cheated on her.
1.)  Tell her how meaningless the fling was.
 Tell her that the girl you cheated on her with doesn't mean #&#! to you compared to her!  Tell her that you'll delete her contact, delete her off Facebook, and delete her off everything! Do whatever you can block this "other girl" out of your life completely. Even if your ex girlfriend says she still wants nothing to do with you right now, do not talk to the girl you had an indiscretion with.
You really need to prove that what you did was a mistake and that it will never happen again.

2.)  Don't stop apologizing. For now.
Suck up your pride and put a new meaning to "sorry." You messed up, and now you have to show her and tell her how sorry you are. But don't make "sorry" the only word you say… if you use it too much then the word loses its value. Say stuff like, "I can't believe I did this to you and I regret it more than anything."

3.)  Don't buy her something right away. Spend time with her.
She doesn't want your flowers and jewelry… at least not yet. You can't buy your way out of this. She doesn't care about any physical thing you give her… you need to rebuild trust. That's all she cares about right now! So spend time with her. Talk to her. Do things for her. Show her affection.
Just make her feel like she's the only girl on the planet.

4.)  Be romantic to her… but don't go too fast.
A lot of guys will just try and be affectionate then go straight to sex. She's not ready for that yet… and if you push that agenda right away, she's going to resent you for it. Yes, sex is an important step to recovery and sex has to happen in order for you two to make up, but it's got to happen more naturally. Take it slow. Just stick to hugs and kisses on the cheek for now, but that's it.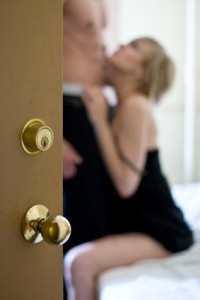 Once she begins to get more receptive to this, then that's when you should turn it up a notch. And after you have sex with her, keep treating her like a queen.

5.)  Don't talk to other girls… for
now.
She doesn't trust you, so the more you put that trust in peril, the more likely you are to lose her forever.

Getting your girlfriend back after you cheated on her isn't an overnight process. It will take days, weeks, and depending on who you're with and how traumatized she is, months… but you can't lose your frame. Be a man, but be empathetic.
If you want the complete, comprehensive guide on how to make your ex girlfriend fall madly in love with you again, then I suggest you check out my review of The Ex Factor Guide, which is probably the best book ever written on the topic.
If you're married, you may also wish to check out HowToPreventDivorce.com on how to prevent infidelity in marriage.