Hopefully, after breaking up with your ex girlfriend, you left her alone for a while.  The "No Contact Phase" or "Isolation Period" after breaking up is important, as it gives your ex some space and some time to start missing you and second-guessing her decision to end your relationship.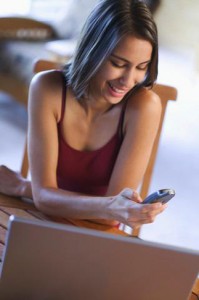 Calling and texting your ex relentlessly won't help your cause, and usually just serves to annoy her.
BUT… that being said… once you've given her some time and space, you can begin to strategically contact your ex girlfriend to begin rekindling her interest and starting the process of winning her back.
IMPORTANT: Remember that any texts you send to your ex should be positive and demonstrate that you are OK with the breakup.  Under no circumstances should you say that you're upset, unhappy, or that you want to get back together with her.  Your goal is just to stimulate conversation and spark her interest, nothing more.
(If you're not 100% confident about what you should be texting your ex or how to respond, watch this video that talks about how and when to send texts to her.)
So, without further ado, here are 3 text messages you can send to your ex girlfriend….
Text Message #1 – Reference an Inside Joke Your Ex Will Understand
If it's been 1-2 weeks (or more) since you last spoke with your ex girlfriend, this is a good way to kick-start a conversation again.  This text is a simple, short, and upbeat text that references some sort of shared inside joke or common interest.
Example Text Message: "Hey, I was channel surfing last night and saw that 'Cool Runnings' was on! Reminded me of you because I know it's your favorite movie ever! lol.  Hope all is well!"
Text Message #2 – Ask Your Ex Girlfriend to Recall Something
Again, this is just a quick simple text message that can help start a conversation and potentially remind your ex girlfriend of a pleasant memory the two of you shared.
Example Text Message: "Hey, quick question, do you remember where we found that crazy twisty road on the outskirts of town? Want to take a friend there but can't remember where it is."
Text Message #3 – Suggest Something That Your Ex Would Like
This text message has two purposes:  to start a conversation and to show that you still remember certain things about your ex girlfriend and her personality.
Example Text Message: "OMG… just saw 'The Return of Chucky IV' in theatres. I know you love cheesy horror movies and this one takes the cake! You should definitely see it! lol."
Now, before you run off and start sending these text messages to your ex girlfriend, remember that your goal should always be to sound confident, upbeat, and at-ease with the situation.  You don't want her to feel as though you're being needy / clingy, nor do you want to set off any "alarm bells" in your ex girlfriend's mind that may cause her not to respond.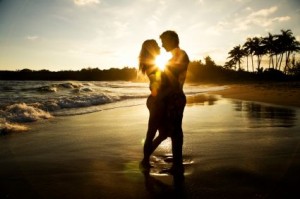 With those few things in mind, I think you'll find that these few text messages can actually have a powerful effect on your ex girlfriend.
To learn more about how you can use texting to win back your ex, you'll want to check out this video.  In it, world-renowned dating expert Mike Fiore shares some of the same text message tricks that he taught Rachel Ray (with incredible success!) on her TV show.
Mike Fiore's video presentation also shares a number of fascinating tips on how to respond to your ex girlfriend's texts … because if you use the example text messages I listed above, she'll definitely be replying, and you need to know what to say in return!
To check out Mike's step-by-step texting system and learn how to reply to your ex-girlfriend's messages, click here.