I'm not going to sugar coat it:  breaking up with the girl you love, no matter how long you were together or how serious the relationship was, is a painful and difficult process. There's no escaping that fact, unfortunately, as all matters of the heart tend to be gut wrenching.
That said, there are ways to dull the pain and get through the breakup and the emotions that follow.  There are steps you can take to help move on… or, depending on your goals, repair your broken relationship and start fresh with your ex girlfriend.
Step 1: Accept Reality & Get Control of Your Emotions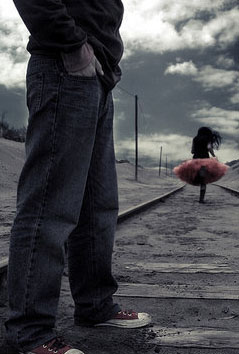 In the period immediately following your breakup, the first challenge will be to accept what's happened and face the fact that your relationship has ended.
What you absolutely should not do at any point after your breakup is beg, plead, apologize, argue, or insult your ex.  It doesn't matter what the circumstances are surrounding the breakup:  whether you initiated it or were dumped, these are not productive actions.
This also isn't the time to ask your ex why she broke up with you (assuming she was the one who initiated the breakup) or seek closure.  Instead, take some time to yourself if necessary to calm down and come to grips with the situation.
Once your emotions are in check and you've calmed down a bit, you can now ask yourself an important question…
Step 2: Decide Whether Or Not You Want Her Back
If you were the one who decided to end things with your ex, this would seemingly be fairly straightforward, but that's not always the case.  Regardless, before you go any further, you'll want to have a clear objective in mind:  either you want to get back together with this girl, or you want to move on to someone new.
If you've decided you want to get your ex back and start over with her, then you'll want to browse some of the other pages on this website… starting with my article on why you should ignore your ex if you want her back.
If you were the one who decided it was time to break up, then you can begin the process of getting over your ex and moving on to greener pastures.
Step 3: Minimize Emotions & Numb The Pain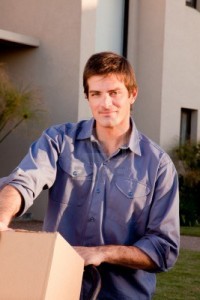 Here are a few of the things you want to do regardless of whether or not you're going to try to revive your relationship… these are steps that you can take to get through the heartbreak and sadness that come in the wake of a breakup.
Remove visible reminders of your ex.  Take down photos of you and your ex together… put away any gifts that she may have given you (for now, anyway)… delete the text messages and emails that may remain on your phone and computer… etc.  In general, it's a good idea to collect her belongings and anything that reminds you of your ex place them in a box, then store the box in your basement or somewhere out of sight.
Hang out with friends or family. You may not feel like being social at this point, but interacting with others is a very important means of working through your own emotions and taking your mind off your ex and the breakup.
Keep busy. At times, you may not be able to see friends and family to take your mind off things, but you can immerse yourself in work, school, or a hobby… keeping busy is important.
If applicable, hide your ex's status updates from Facebook / Twitter and generally try to distance yourself from anything to do with your ex for now.  This is an important step even if you plan on winning her back.
Exercise and be healthy. Intense physical activity – anything from a 20-minute jog around the neighborhood to a game of tennis with a friend – has been proven to release serotonin and other 'feel good' chemicals in your brain, which will help you control your emotions.
If necessary, speak with a counselor. Not all breakups require professional help, but sometimes a counselor can be very helpful if you're struggling to cope with your emotions.
Under no circumstances should you have any communication with your ex for at least a few weeks after breaking up… even if you want to get back together with her, you're not in the frame of mind to talk with her right now and anything you say will probably cause more damage.
Resist the urge to say anything hurtful or negative towards your ex.  In a few weeks time, you may be able to talk things over with your ex and share your feelings, but only when you've fully healed and won't do anything rash out of anger or sadness.
If you want to win back your ex and start over with this woman, don't fall in to the "friend zone" trap — being 'friends' with your ex is always a bad idea that won't make things easier.
Step 4: Get Back In The Saddle
As I explain in my article on how dating can help you repair your relationship, seeing other women and going on dates once you've gotten over the initial post-breakup blues is a smart move regardless of your objectives.
If you want to get your ex back again, dating will help incite a healthy amount of jealousy… and if you're truly done with this girl, then it's the first step in finding a new & improved partner.
To start dating again, you could have a go at some online dating. Click here for online dating with Badoo, where you can have a practice with meeting new people again, start dating and maybe find your true soulmate.
Best of luck!
Want more tips? Check out video below for a bit more insight.