One of the more difficult aspects of trying to get your partner back is rebuilding a strong, loving bond.  You want to reconnect with your past love… but this can be a frustrating, upsetting experience if your ex has no desire to even speak with you.
But no matter how distant she might seem, it's still very possible to create a bond and re-build a strong and devoted relationship.
Forget The Old Relationship
The key to creating a new, better relationship with your ex girlfriend is to accept that you'll never be able to go back to what you had before. After all, you already know the old relationship wasn't working well enough to last, so there's no point trying to get that same flawed relationship you had with your ex girlfriend back.
However, it's very possible to create a brand new relationship… one with a different dynamic, where you both make a long-term commitment to building a relationship that's as devoted and caring as possible.
The longer you spend trying to put together something that's already broken, the longer you're delaying the inevitable future breakup. There were reasons why the first rendition of your relationship simply didn't work, so why bother reproducing them for a second time?
Instead, you're better off working on ways to bring about a new connection between you and your ex.
Your Partner Did Love You…
When you think about it, this woman had feelings for you once. She would have been attracted to something about you that made her want to spend time with you. Then, the dynamics of your relationship were altered somehow, and she didn't want to be in that relationship with you anymore.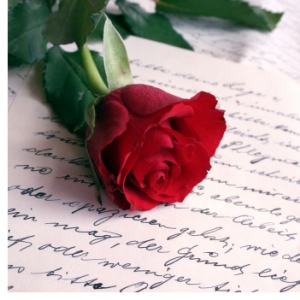 No matter how the relationship ended, those initial feelings of attraction that your ex girlfriend once had are still there below the surface.They're just in hibernation at the moment, and you need to find out why … and then bring them back to the surface.
Ask yourself what attracted her to you in the first place. If your answer is "she liked my looks," then your relationship is doomed. You still look the same and she's not there. But, let's be honest… that's not the reason you and your ex girlfriend broke up.
If you look beneath the surface, I think you'll find that what she liked most about you was more to do with how you made her feel when the two of you first met. Your ex girlfriend would've been happy spending time with you because you both made a big effort to make sure each other was having fun and enjoying your time together. She would have been drawn to who you are and how you made her feel.
Now think about the last time you and your ex girlfriend were together. Was she having fun? Was she looking at that happy, independent, confident person he originally fell in love with? Or was she faced with a deeply insecure, scared, hurt, angry, upset, emotional man who's forgotten how to smile (even if there was a forced smile on the outside)?
Of course you won't be feeling your best if you've broken up with this girl, but if you take some time to get your head back into the right place, you can transform yourself back that person that she loved very easily.
If you're serious about creating a bond with a lost love, you'll need to spend some time working on bringing back the version of you that she fell in love with the first time around. When you can do that, she'll suddenly be happy to spend time with you again… and you can continue to live out your days happily ever after.
Note: this article was contributed by breakup guru and best-selling author Michael Griswold. Click here to view more of Michael's free articles on how to win back your ex.