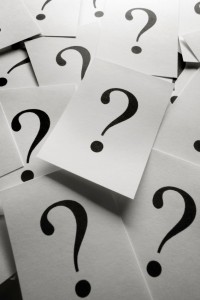 Not surprisingly, I receive a lot of emails from readers asking a variety of questions relating to repairing a broken relationship with your partner or spouse.  I do my best to answer all questions that are submitted via my website (submit yours using the form on the right side of this page), but I'd like to share some of the more common questions in hopes that your issues might be addressed.
So, without further ado, here are five FAQs about getting back together with your ex girlfriend or ex wife…
Q: What is the "no contact" period I keep hearing about?
The "no contact" phase — a strategy advocated by most breakup & relationship experts (myself included) — is a period of time (usually 3-5 weeks) after a breakup where you have no communication with her whatsoever. That means no calls, texts, late-night visits, or showing up at her door.  Many people think they have a good reason that they need to talk to their ex during the no contact phase, but the reality is that you really should avoid contacting your ex at all during the "no contact" period.
The purpose of the "no contact" phase is to give your ex girlfriend a taste of life without you.  If she's like most women, then she'll quickly start to miss you like crazy and the negative memories that caused her to break up with you in the first place will fade away and be replaced by nostalgia and the more positive aspects of the relationship.  Once these feelings have peaked, she will be much more likely to respond to your attempts to rebuild a new relationship together.
Q: What if my partner says she doesn't love me anymore?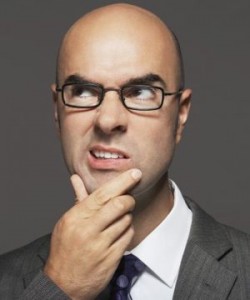 That's perfectly normal, and in most cases, it's a lie.  She has broken up with you for some reason, and in order to convince herself (and you) that the breakup is necessary, she may tell you that she doesn't love you or doesn't even want to speak with you anymore.
If your ex girlfriend says she "doesn't love you anymore," don't assume that means that all hope is lost.  It's not a definitive statement and you can still get her to fall back in love with you again (assuming you play your cards right and avoid making any major mistakes).
Q: But she is already dating someone new, what should I do?
There's nothing as painful as finding out the love of your life has started dating some new guy just a few days or weeks after the two of you broke up.  Chances are, however, that this new guy is just a rebound relationship, so it's not like she's "replaced" you with this new dude.
Believe it or not, a rebound relationship may actually boost your chances of mending things.
Q: Should I date other women or will this cause more problems?
Depends… Dating someone new is one of the best ways to make your ex girlfriend jealous without being too obvious so it can help in that regard.
But then again if infidelity was one of the problems in the first place, it may not be as wise.
Q: Is it true that 90% of all relationships can be saved?
Yes, researchers have found that 9 out of 10 breakups can be reversed.  But the catch, of course, is that your odds of getting your ex back are only above 90% if you take exactly the correct steps to repair your damaged relationship.
The reason that men fail to win back their ex is not because it wasn't possible, but because they didn't use the appropriate methods to slowly and surely re-build their partner's romantic feelings. That's why I strongly recommend that any man serious about trying to get an ex girlfriend back should invest in a step-by-step guide written by a breakup expert. Click here to read reviews of all the top "get your ex back" programs.