One question I'm often asked is, "should I lie to my ex?"  Well, there's no easy answer to that question, and I'm going to have to say "it depends".
It depends on a lot of factors, starting with your own beliefs and values.  If you're the type of person who operates on a strict moral code and believes in honesty regardless of the situation, then no, you probably won't want to lie to your ex about anything.
If you're like most people, then you try to be honest as often as possible, but understand that occasionally a small lie can be helpful or necessary in certain situations. Sometimes, if you're trying to get back together with your ex, a little bit of lying may be helpful and necessary at times.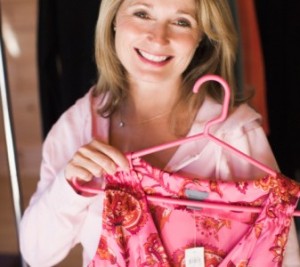 "White lies," as they are often called, are one form of lie that you've probably used many times before with your girlfriend or ex girlfriend.  "What do you think of this dress?" your ex may have asked you. "Looks good," you answered, even though you hated it.  This type of small lie about an unimportant issue is the type of lie that we often use in everyday life.
So, when and why would you want to lie to your ex girlfriend?  Let's look at a few possible scenarios…
She Asks How You're Doing
It's two weeks after you and your ex girlfriend broke up, and you're still very upset and would love to get back together with her. You haven't spoken since the breakup, but all of a sudden, your ex girlfriend is standing in line behind you at the supermarket.  She asks you how you've been doing since the breakup.
Now, in this case, you're faced with two options: you can be honest and tell your ex that you're still feeling heartbroken and upset, or you can lie and tell her that you're doing great and are feeling fine.
The former option – total honesty – is preferable from a moral perspective, but probably won't help you win back her heart.  By telling your ex girlfriend that you miss her and want her back, you're exposing weakness and portraying low-value traits.
If you're dead set on winning this girl back, then the latter option – lying to your ex – is going to be more helpful.  You can tell her a harmless white lie, such as: "I'm doing great thanks! Been really busy the last week or so with some new people I met at work."
In this case, lying may help your cause and will show your ex that you don't need her to live a happy and productive life (which is, ideally, what you should be conveying to your ex at this point).
She Asks If You're Dating Again
What if your ex girlfriend sends you a text message asking if you're dating someone new?  Maybe it's out of the blue or maybe you've been talking with her for some time already. What should you say?
If you want to be completely honest and avoid lying to your ex girlfriend (assuming you're not dating), then you would reply with something like,"No, I'm not ready to move on yet".
If you want to use this situation to your advantage and incite a little jealousy, then you may want to consider lying to your ex in some small manner… I'd suggest replying with something such as, "I've seen a few other people, but nothing serious". This isn't the sort of huge lie that will have major repercussions, and it can often be useful in making your ex miss you.
When Lying To Your Ex Can Backfire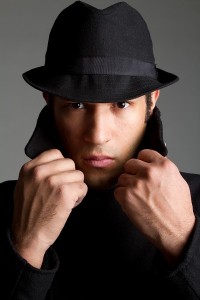 I don't advocate lying to your ex in all situations, because it can often backfire and lead to serious problems down the road.
Keep in mind that any time you tell a lie to your ex girlfriend — or anyone else, for that matter — you must then follow up with more lies if pressed about the topic.
It's  easy to become caught in a web of lies and end up saying something that reveals the truth, so I suggest only lying to your ex only when there is a significant positive payoff that may result from the lie.  If in doubt, just be honest with your ex girlfriend.