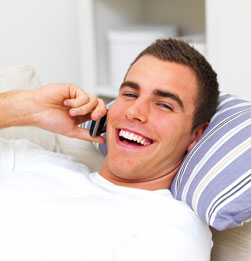 If you've recently been through a breakup with your ex girlfriend, then you're probably in the "no contact" phase where you're not speaking to your ex at all.  But eventually, if you're going to successfully win her back and get a second chance at a romantic relationship, then you'll need to have some positive phone conversations with your ex.
The first time you talk to your ex girlfriend on the phone is a very important conversation that can have a major impact on your chances of getting her back.  These early phone conversations with your ex are actually one of the major areas most men make a mistake and undo all the work they've done since the breakup. You definitely don't want to say or do something in the first few phone calls that will make your ex turn and run.
So, let's talk about when you should contact your ex via phone and what you should say during these first few phone calls with your ex girlfriend.
Should You Even Call?
Ideally, you'll never actually have to pick up the phone to call your ex… she'll be the one to dial your digits, not the other way around. If you've carefully followed the advice I've provided on this website and you haven't made any mistakes, then chances are pretty good that your ex will reach out to you before the end of the "no contact" phase.
After all, the main goal of the 'no contact' period is to make your ex miss you badly enough that she decides to pick up the phone and call you (or text you, etc). When this call from your ex girlfriend comes, you need to be prepared and know what to say and how to handle things.
If your ex girlfriend is particularly strong-willed, she may resist the urge to phone you, meaning that when the no contact phase ends you'll have to be the one to pick up the phone and call her.  You should only call your ex if you've already given her time and space by cutting off all communication for 3-5 weeks after the breakup.
What To Do If She Calls You…
As I said, most women break down and call their ex boyfriends before the end of the no-contact phase. If this happens to you, keep this one important thing in mind:  all initial phone conversations with your ex should be brief, friendly, casual, and light-hearted. Absolutely no talk about your relationship, love, romance, or anything remotely 'serious' in nature!
When she calls you, she'll probably have a reason.  Maybe it's to ask a question, see how you're doing, etc… but really, in the end, it doesn't matter because the fundamentals are the same:  keep it short, friendly, and avoid talking about your relationship and the breakup.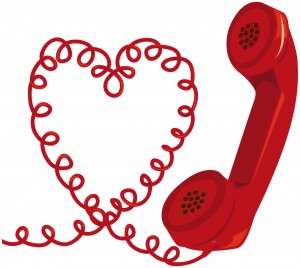 Two minutes is a good length for the first phone call with your ex girlfriend. Any longer is probably excessive.  A little bit of small talk is good — ask how she's doing, ask about her family, talk about the weather or mutual friends, etc — but keep it brief.  If she tries to talk about your relationship or the future of your relationship, try to change the topic as soon as possible.
Keep this in mind:  you want your ex to think that you're:  a) totally fine with the breakup; b) busy with your social life & possibly some new girl you're dating; c) not missing her or craving her companionship as much as she's missing you. So by avoiding serious topics and making your conversations short and friendly in nature, you're conveying all three of these things.
You should be the one to end the phone conversation. After a minute or two, say something such as "Hey I'm sorry to bail, but I'm busy right now so I've gotta run — it was great to catch up with you.  If you want to talk more, give me shout on the weekend, I should be around."
The goal of this abrupt ending is to show your ex that you're busy with life (and not affected by the breakup) and don't need her. Telling her that you need to run is a good way to keep the conversation brief and keep her interested in you… it also gives her a reason to call again at a future date (since you only chatted for 2 minutes and have lots more to talk about, presumably). Always give your ex the green light for future communication, too, by suggesting she can call later if she wants to chat more.
If You Phone Your Ex Girlfriend…
If your ex doesn't call you before the end of the no-communication phase, you can phone her… but only if you've got a solid reason for calling planned in advance. Some potential reasons for calling her include:
Asking her if she has some belonging of yours (a t-shirt, a DVD, a book you loaned her, etc);
Asking your ex if she remembers some detail you could have forgotten (the name of a movie you watched together, a place you visited together once, etc);
Telling your ex about an event or social gathering that she might be interested in;
Asking her if she has someone's phone number or contact information that you might need to get in touch with
Basically any minor detail or question that you might have is a good excuse to phone your ex girlfriend and have a brief chat. But, all the rest of the guidelines explained above are still valid… keep it brief, be upbeat and friendly, and don't make it obvious to her that you want to get back together.
Also, just because you phoned her doesn't mean that she gets to end the conversation… say something like, "it was nice catching up with up with you… I've gotta run but maybe we can chat again sometime."  Again, by ending the conversation before your ex has a chance to, you're showing her that you're not needy and that you aren't desperate to win her back.
Setting Up Future Phone Calls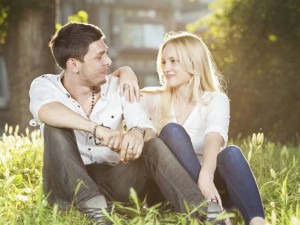 The first phone conversation with your ex girlfriend is just the beginning.  Future conversations will certainly need to take place as you slowly re-build attraction and make her miss you like crazy so that she eventually comes running back begging for a second chance.
The process of slowly rekindling her romantic interests and re-building her sexual attraction can be complicated and confusing, which is why I strongly recommend watching the free video on Brad Browning's website.  Brad is truly the master of using sneaky, psychological techniques to tap into your ex girlfriend's romantic side and change her subconscious feelings about you.
So, if you're planning on chatting with your ex on the phone at any point, be fully prepared by checking out Brad's free video presentation ASAP.  
Good luck!