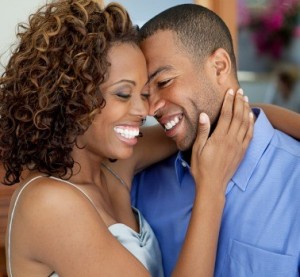 The "Real World Breakup Advice" is a series of articles where I publish reader-submitted articles about the breakup scenarios they're facing with an ex girlfriend.  For privacy reasons, the names of the people involved have been changed. 
Previous episodes: 
In this third episode of my ongoing 'breakup advice for the real world' series of articles, I'm answering a question from Harry, who has 3 specific areas he needs help with…

Reader's Question: "Talk To Her Brother?"
"Hey Ricky! I have 3 questions that are specific to my situation. I'm still in the 'no contact' phase since my ex broke up with me last week, so plenty of time to think about it.
1. My ex girlfriend's older brother is a good friend of mine. And we'd like to keep in touch. Since you said that on average, girls start to think about their ex approximately 3 weeks after breaking-up, I was wondering if it's a good or bad idea to call her brother for a beer and some pool in 3 weeks. I thought it would be a good way to give her, indirectly, updates from my part, aiming for a spark of interest. Then I thought it might do the complete opposite. What do you think?
2. I started doing minor changes to my appearance: new haircut, clothes, planning to bleach my teeth, etc. I was thinking about changing my brand of cologne too. But I know that odor is an important part of memories… So the situation is a perfect application of the expression 'a double-edged sword': my old cologne could bring up "good ol' times" and the new one could say "new guy", both with advantages and disadvantages. Thoughts on that?
3. Regarding the 1st meet-up with my ex… I know some of the common 'pickup artist tricks' (I might have forgot to use these on a daily basis, leading to the loss of attraction) and the problem is: she will probably expect me to do those tricks as she knows a little about it. I'm afraid that if I start doing that, she shields off and I lose my shot. If I feel that is the case, should I stop? Slow down? I know the 1st date is very important, but if I feel that she's not very responsive, should I take it slow and aim for a second date or is it really "the game of my life"?
Thanks in advance for your help Ricky!!!"

Some interesting questions there from Harry, so big thanks to him for emailing those to me and letting me publish them for everyone to see.  So, what did I respond to Harry with?  Here it is…
My Response: "Give Her Time & Space"
"Hi Harry, nice to hear from you.  Hopefully I can help you out a bit with your ex girlfriend issues. 🙂
1.  I'm not sure it's a good idea to hang out with your ex's older brother.  Whether or not it will work depends on your ex's personality and how easy-going she is, but there's a pretty good chance she may see it as intrusive and it will end up backfiring on you.
2.  Changing the type of cologne you wear won't make a big difference either way, so don't "overthink" it… if anything I'd stick with the same one so that if you do hang out, the scent will bring back memories for her. But all in all, these are the kinds of things that you probably don't need to think about too much.
3.  The first meeting with your ex girlfriend should be really casual and brief, so I wouldn't try pulling and 'pickup tricks'… as you hang out with her a few more times, you can read her reactions to your advances and adjust accordingly (if you're not getting many reciprocated "indicators of interest" [IOI's], take it slow and wait until the time is right… if you're having success and she's reacting positively, keep it up).
Best of luck!!
-Ricky."
So, do you agree with the advice I gave Harry in regards to the situations he's facing with his ex girlfriend?  If not, or if you have something else you think Harry should be doing or saying to his ex, feel free to share your thoughts in the comments section below.
Stay tuned for episode 4 coming in the next week or two!